Tá Dairena ina Scríbhneoir Cónaitheach d'Oidhreacht Chorca Dhuibhne faoi láthair.
Dairena is currently Writer-in-Residence for the language and culture organisation Oidhreacht Chorca Dhuibhne.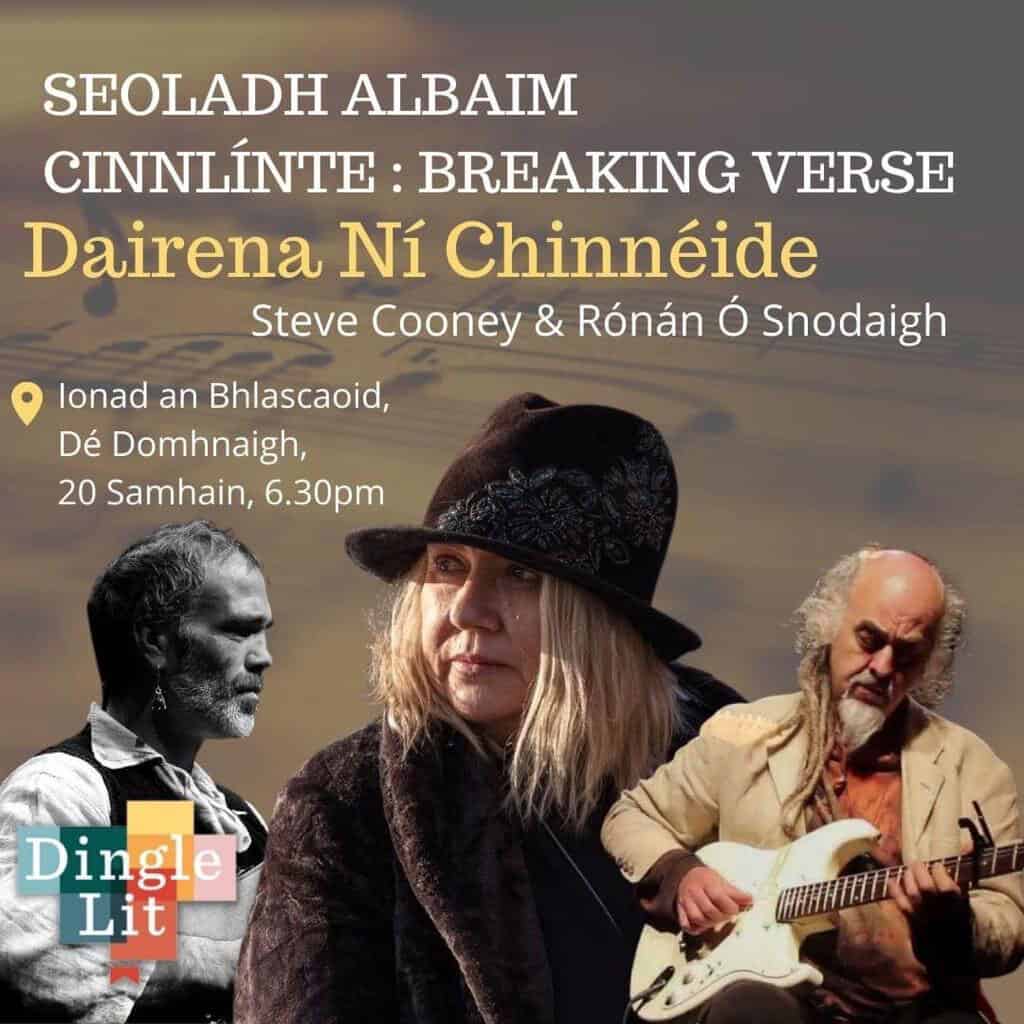 CINNLÍNTE : BREAKING VERSE
A bilingual album of music and poetry which weaves the original music and traditional arrangements of two exceptional and boundary-pushing musicians, Steve Cooney and Rónán Ó Snodaigh, with the powerful poetry of Dairena Ní Chinnéide creating a combination of creative roots in West Kerry, Ireland.
Albam ceoil agus filíochta ar dhlúthdhosca úr a shníonn ceol nuachumtha agus ceol nua chóirithe ó bheirt des na ceoltóirí is eisceachtúla agus is iomadúla sa tír, Steve Cooney & Rónán Ó Snodaigh, le filíocht chumhachtach an fhile Dairena Ní Chinnéide.
Cover art Áine Ní Chíobháin www.ainenichiobhain.com
(c) Áine Ní Chíobháin 2022
Dairena Portrait Photography, Jan O Connell. (c) Jan O Connell 2022